Welcome to Community Lanes

The bowling center has now re-opened for bowling.
We are also open for lunch Wednesday, Thursday and Friday at 11am.
Summer Bowling passes are now available.
Valid May 27th through August 31, 2020.
*Individuals can bowl up to 1 hour per day, every day
*Families can bowl up to 2 hours per day, every day. (Example: Family of 4 has a pass. If 1 person comes in to bowl, they can bowl for an hour. If 2 or more people come in to bowl, the total time bowled can be up to 2 hours.)
*Family passes are valid for immediate family members only. Example: Mom, Dad and kids. (cousins, aunts, uncles, grandparents would not be part of the Family pass)
*Shoe rental no included. If you do not have bowling shoes and do not want to pay shoe rental every time, Bowlerstore.com in Versailles has plenty of shoes in stock. (in the store and online)
We are still in the process of some renovations, so there may be parts of the building that will be closed off temporarily. Thank you for your patience!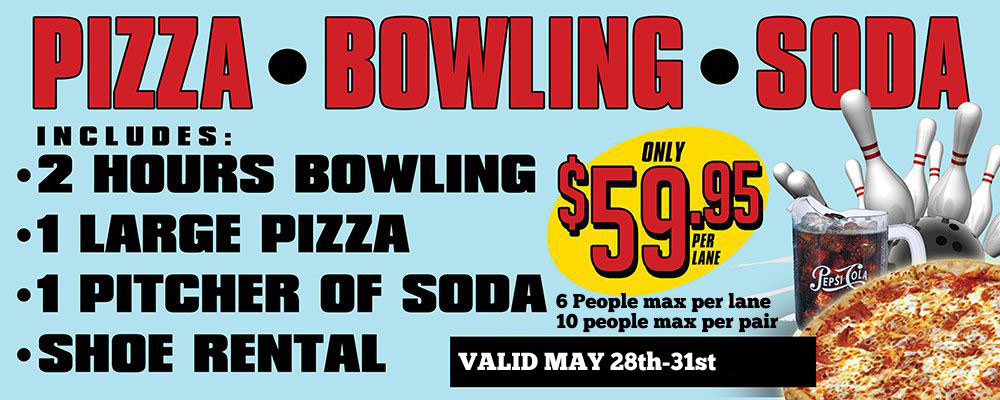 It's Official!
We are re-opening Friday, May 22nd at 3pm for Dine In and Bar.
Happy Hour from 3pm to 5:30pm Friday, Saturday and Sunday. (50 cents off all drinks)
The largest facility in the area for the most seating while maintaining the 6 foot rule. (16) Large DSTV's, Bowling Music Network
with a wide range of music and music videos and Touch Tunes. Live and recorded sports as well. Huge remodel/renovation is still in progress.
Come on in and check it out! We will have some limited seating in both lounges available on Thursday. However, the carpet is still being installed and will not be open in the large area until Friday.
Thank you for choosing Community Lanes!
A Place For Family Fun!
Community Lanes provides a spacious, clean facility that is supported by the several surrounding communities on a daily basis. Our modern up to date state of the art bowling center features new Brunswick Synthetic lanes, scoring as well as a kid friendly atmosphere. Bumper bowling lanes are available on every lane. Ramps are also available. Our Brunswick Sync automatic scoring is the best in the industry. There are many themes and many games to choose from. PinPix is a kid favorite! The system takes your picture, then displays it on the overhead monitor. Every ball you roll, you get a different item added to your picture.
We welcome all bowlers looking to enjoy one of the America's best family sporting activities as an individual or as a group with friends and family. Community Lanes is the place to be. Reserve your lanes today by contacting us. We especially recommend this on the weekends.

Get In Touch
Location: 356 East Third St., Minster OH, 45865
Telephone: (419) 628-2717
Email: reservations@communitylanes.com
Bowling Center, Dining & Kitchen Summer Hours
Wednesday: 11am to 8pm
Thursday: 11am to 9pm
Friday: 11am to Close
Saturday: 3pm to Close
Sunday: 3pm to 8pm
Private parties or outings can always be booked at any time.