Our Facility
We are a full service bowling center that offers a variety of mens, women, couples and youth leagues. We have a wide selection of drinks an make sure to check out our dining options. We offer pizza, subs, sandwiches and much more. Ask about our group options as well as the birthday party packages. On April 18th, 2019, the Board of Directors completed the sale of the bowling center. We are extremely excited about taking over as the new owners of Community Lanes. We look forward to meeting and serving all of you as things move forward. Be sure to follow us on our Social Media sites to stay up to date on our plans for the facility. On December 9, 2019, Doug & Lori Davidson took over as 100% owners.
What we have to offer
Community Lanes has been a part of several generations of families in the Minster and surrounding communities since it opened its doors on November 28, 1959. As the premier bowling center in West Central Ohio we can offer a facility that can hold large scale tournaments and events. The facility has 18 new synthetic surfaced lanes using the Brunswick Pro Lanes system. Other great updates include the Brunswick Light Worx System, Updated Stereo and PA system, new scoring software and a black light system. On April 18th, 2019 the sale to the new owners was completed. The new owners are Doug & Lori Davidson.
Come to Bowl, Stay to Eat!
From the Lanes
March 2020: Due to Governor Dewine's shutdown of basically everything in Ohio, the bowling center, bar and dine in is temporarily closed. We still have carry-out food and beer available. We are open Thursday-Sunday from 3:30pm to 7:30pm. Food orders can be ordered on our website, our free app at any time for pickup during our open hours. You can also call during our open hours to place your food order. Our phone number is 419-628-2717.
We offer more then just bowling at Community Lanes. Bring your friends/family and enjoy each others company while taking advantage of the great atmosphere we have to offer. We have a spacious facility that offers plenty of room for all group sizes and multiple areas for dining in. Make a great night even better by enjoying a night of bowling, food and drink. Sit back, enjoy yourself and let us do the rest.
Check back regularly for monthly bowling, food and various other promotions. Don't forget to sign up for our newsletter to know whats happening at Community Lanes.
Whats Happening at Community lanes
Our Center
Book Your Event Today! We have dates available for just about any size outing.
A new era has begun at Community Lanes. On April 18th, 2019, we purchased the bowling center from the long time Community owned bowling center. We would like thank the former Board of Directors and all of the shareholders for all of their time and hard work over the years. There will be many changes, improvements and additions this Spring/Summer. Community Lanes is already one of the most up to date 18 lane bowling centers in Ohio. We have new state of the art Brunswick Synthetic Lanes. Along with new lanes and approaches we have upgraded the sound system. Brunswick Light Worx has been installed. Brunswick Light Worx is a state of the art lighting package that utilizes LED lighting technology to enhance the bowlers experience while bowling in the dark.
Youth Bowling
Community Lanes is dedicated to growing the sport of bowling. We want to introduce this great game to our youth at an early age so they can enjoy it throughout there life and share it with their family and friends.
We will be introducing the Kids Bowl Free Program this Spring/Summer. This will allow any kid to bowl up to 2 games free per day during allotted times. We will also be starting Youth Leagues this coming Fall/Winter. Stay tuned for details. Be sure to follow us on all our Social Media platforms.
Open Bowling
Bowling Prices are per game
$3.00 per game
$2.00 shoe rental
We welcome all bowlers looking to enjoy one of the America's best family sporting activities as an individual or as a group with friends and family. Community Lanes is the place to be. Reserve your lanes today by contacting us.
Tournaments
Tournaments & Fundraisers
As one of the areas premier bowling centers we offer 18 lanes to maximize your events. We are proud to partner with many organizations and in the surrounding communities to help raise money for many organizations and causes. We offer special large group rates for benefit tournaments and help in setting up your event to maximize your efforts towards your goals
Cosmic Bowling
Come Bowl under the lights
We turn out the lights and turn up the music. Come enjoy a out of the world experience with a group of friends and family. We have state of the art Brunswick Light Work system along with black lights, disco lights and one of the areas best sound systems. Check out our events calendar.
Tip of the Day
We recommend contacting Bowlerstore.com in Versailles, Ohio for all of your bowling ball, shoe, bag and accessory needs. They also offer private and group lessons with use of their 5 camera video system inside their facility at Moxy's Xtra Pair.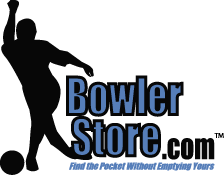 Get In Touch
Location: 356 East Third St., Minster OH, 45865
Telephone: (419) 628-2717
Email: reservations@communitylanes.com
Bowling Center, Dining & Kitchen Hours
Mon: 4pm - 10pm
Tues: Closed (will open on September 24th)
Wed: 4pm - 11pm
Thurs: 4pm - 10pm
Fri: 4:00pm - Midnight or later
Sat: 12:00pm - Midnight or later
Sun: 12:00pm - 9pm
Private parties or outings can always be booked
at any time.