Contact Us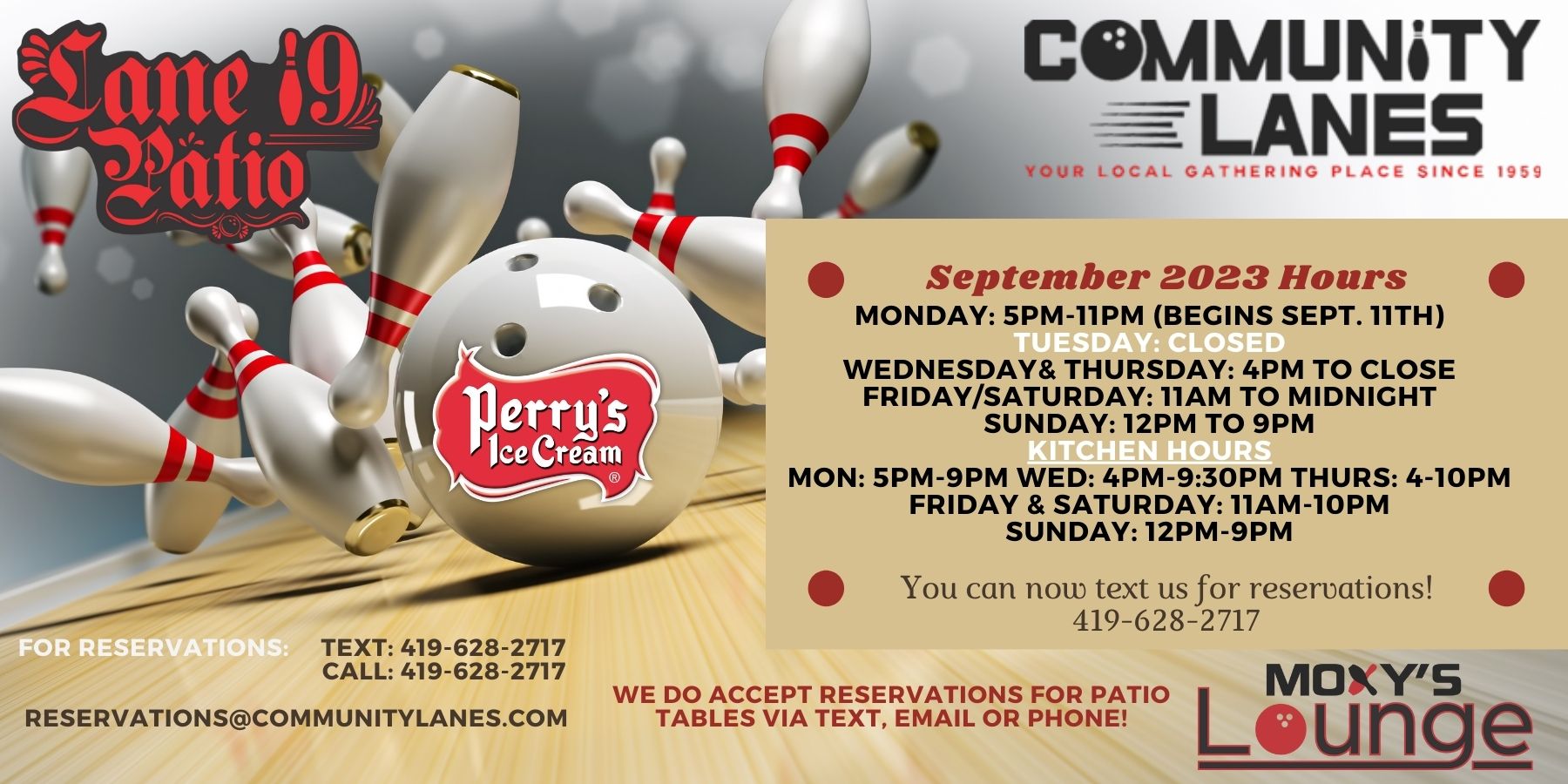 You can reserve a lane by filling out the form to the right or by texting or calling us at 419-628-2717.
Community Lanes & Lane 19 Patio is the premier entertainment venue in the area. We have the capacity to hold events all the way up to 350 people. Corporate parties, Bachelor/Bachelorette Parties, Corporate Events, Fundraisers, Engagement Parties, Rehearsal Dinners and much more.
We offer a Full Menu and Bar equipped with 2 Lounges and 18 Lanes. We also have a separate Events Menu for inside and outside catering.
Please contact us for your party or event and we will tailor this to your exact needs!